When it comes to residential and commercial construction, your dreams deserve the very best.
Hughes Building Group, LLC is a family-owned custom construction company, specializing in luxury custom home building and boutique commercial remodels. As residential and small commercial construction specialists, we strive to serve our clients through honesty and communication, attention to detail, and a commitment to excellence in all that we do. We believe in using the best products, techniques, and building science available, and always strive to find the most qualified craftsmen, artisans, and tradesmen. Based in Columbia, TN, we are committed to seeing our company thrive through repeat and referral business that is rooted in customer satisfaction and driven by our customer service-minded approach to building.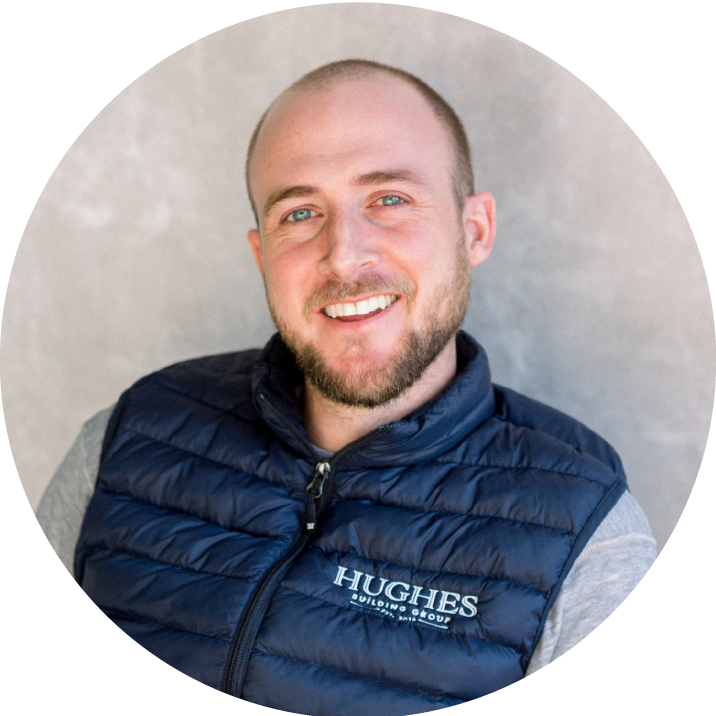 Joerdan founded Hughes Building Group in 2019 after spending several years working for custom home builders in the Middle Tennessee area. Originally from Nashville, Joerdan grew up around the construction industry working with his dad (a contractor) while developing his passion for home design following his mom around to open houses. After meeting his wife, Jaclyn, at school in Birmingham, AL, the two stayed there until the birth of their oldest daughter, McClain Hughes Simpson, in 2017. After moving back to Jaclyn's hometown of Columbia, Joerdan saw the need for a modern custom home builder in Maury County. He founded the company under a family name—his grandfather's name, his own middle name, and now the middle name of his oldest daughter. That name means something to him, and the pride he takes in his work reflects just that. Joerdan founded Hughes Building group on the belief that open and honest communication, paired with the best in building science and trade partner craftsmanship, would always produce a home clients could be proud of for decades down the road. Joerdan has a passion for bringing his clients' dream homes to life, and he'll work tirelessly to make sure that dream becomes a reality. Outside of work you can find him playing golf, taking the boat out on the lake, or spending time with his family.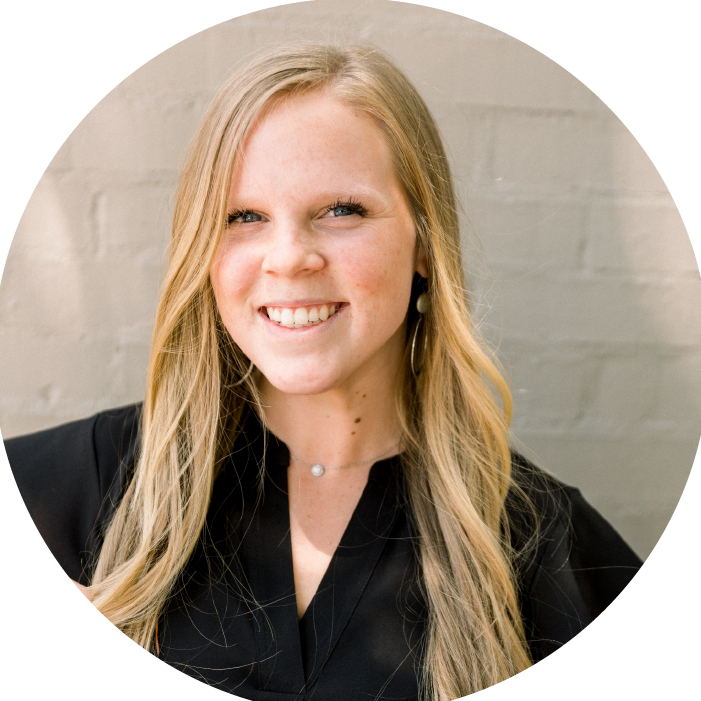 Anna Kate joined Hughes Building Group in 2022 after obtaining her Associate Degree in Business Management from Columbia State Community College. She interned with Hughes Building Group during the spring of 2022, gaining valuable experience in office management, bookkeeping, and client communication. After a few months, it was evident that Anna Kate had the skill set to move into a full-time position as Office Administrator. Anna Kate works diligently each day to keep our back-end processes running smoothly, helping to insure a smooth construction process for all of our clients, vendors, and trade partners. When she doesn't have her hands full keeping us on track in the office, Anna Kate loves to be outside spending time with her favorite people. She enjoys traveling and experiencing new places, but as the youngest of 4 (only girl…), nothing brings her more joy than being an Aunt to her nieces and nephews.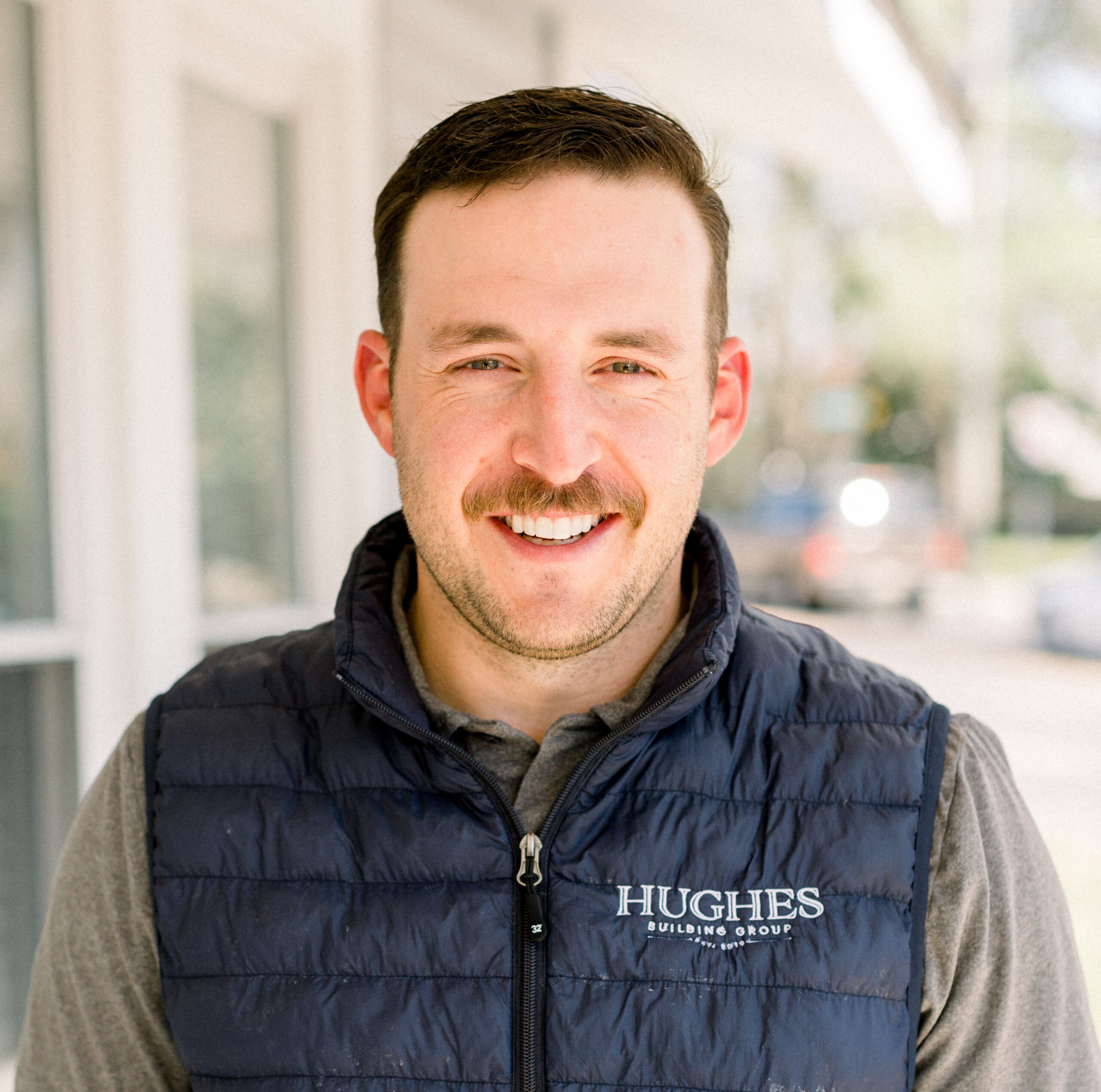 A proud Nashville Native, Caleb attended Samford University in Birmingham, AL before returning home to play basketball at Trevecca Nazarene University. Caleb spent 5 years after college honing his managerial and people skills while overseeing the operations of an Iron Tribe Fitness gym in Brentwood. Before joining Hughes Building Group in 2021, Caleb spent 4 years working in the commercial / small residential construction sectors as a Project Manager, gaining valuable experience in estimating, scheduling, quality control, and client communication. At Hughes Building Group, Caleb oversees our commercial construction and residential renovation projects. Leaning on his athletic background and his customer first approach to everything he does, Caleb brings an incredibly cohesive and positive attitude to every project he manages. When he's not at work, Caleb enjoys spending time with his wife and their 2 kids, playing golf, or finding something on his own house to renovate.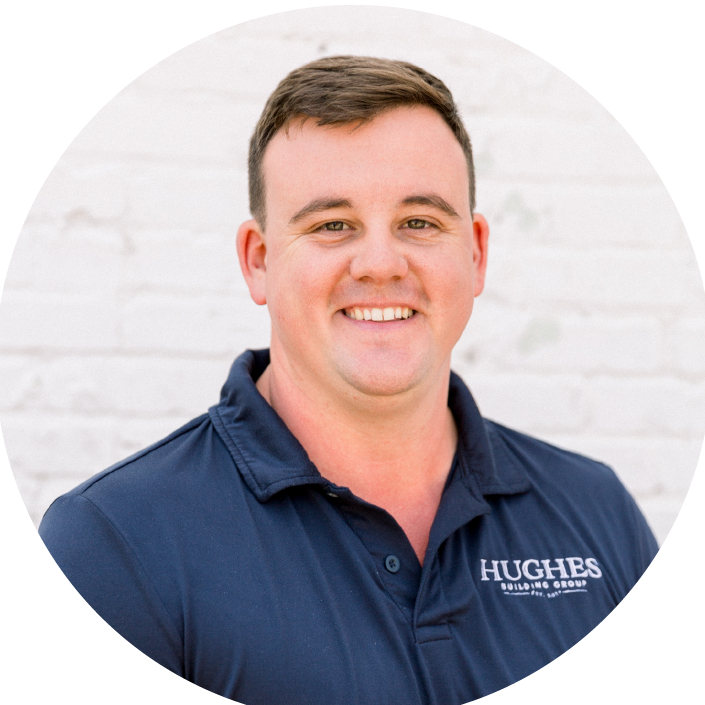 Shane is originally from Slidell, Louisiana. He stayed in-state and graduated from Baton Rouge Community College with an Associate Degree in Applied Sciences in Construction Management. With home building in his bloodline, Shane knew he had a passion for the craft from an early age. After relocating to middle Tennessee, Shane spent 10 years as an Assistant Builder and Project Manager for several middle Tennessee home builders. Since joining Hughes Building Group in 2021, Shane has overseen the daily on-site progress of all of our Custom Home projects. With a vast knowledge of building sciences, a passion for quality control, and unmatched attention to detail, Shane excels in his ability to help walk our clients through the home-building process. Shane enjoys spending time with his wife, Megan, their two kids, all things hunting / fishing / camping, and all things LSU.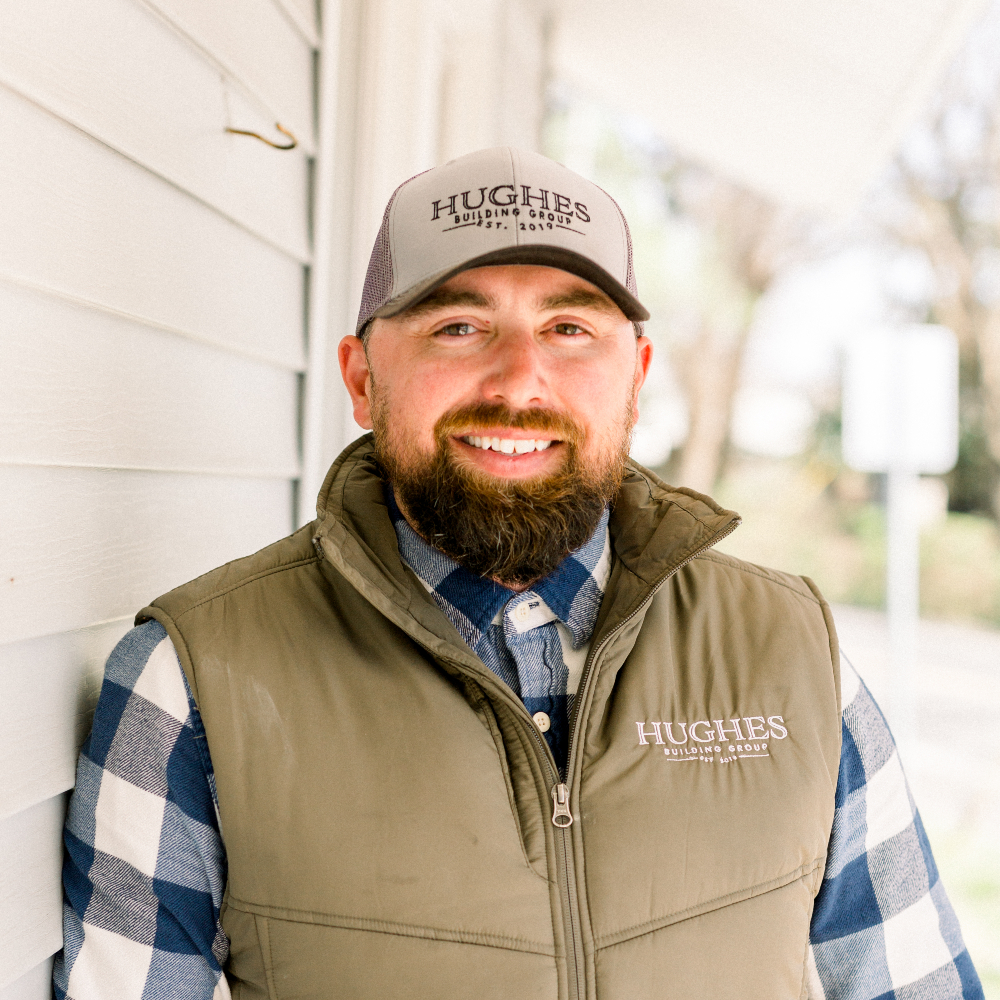 As the newest member of the Hughes Building Group team, Brandon has jumped on board as our Field Manager assisting in the day-to-day build process of our custom homes. Coming off a 15-year career as Assistant Store Manager over Contractor Sales at Lowes, Brandon brings a wealth of knowledge in building product and supply chain management, as well as a fine-tuned skill set in customer and subcontractor relations. Originally from Columbia, Brandon and his wife now live in Mt. Pleasant with their two kids. When he's not on a job site, you can usually find Brandon playing golf, riding his motorcycles, hunting, fishing, or taking his RV on another camping adventure with his family. We're excited about Brandon joining our team and look forward to the awesome value he'll bring to our clients each day.